What benefits is the Northern Forest bringing?
The Northern Forest is bringing a whole range of benefits – environmental and nature recovery, fighting climate change, economic prosperity, employment, and health and wellbeing.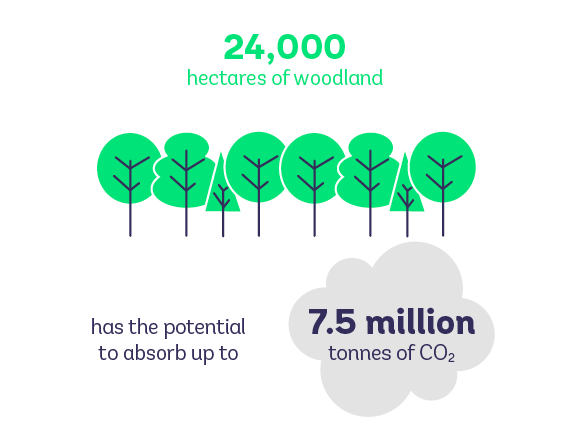 Climate change
Forests in the UK hold carbon in their biomass and soil. The 50 million trees in the Northern Forest will establish 24,000 hectares of woodland with the potential to absorb up to 7.5 million tonnes of carbon dioxide by 2050.
These trees will also help to keep our cities and towns cool and shaded, and play a real part in reducing the risk of floods. All things considered, trees are fundamental to reducing the impacts of climate change.
Nature recovery
From the tallest tree to the smallest organism, biodiversity encompasses the variety of plant and animal life on our planet. If we lose biodiversity, we lose food, water and fresh air. We need to conserve and enhance our natural environment, so it can deliver the essential 'life support' systems that we need.
That's why the Northern Forest is so important. The ecological value of woodland is a given. Creating more woodland today will have positive impacts for generations to come by creating a more connected and richer landscape for wildlife to thrive.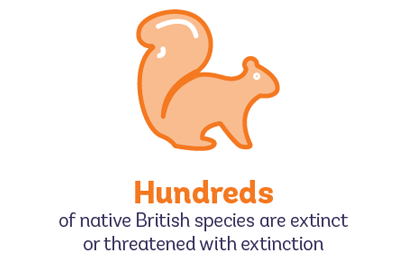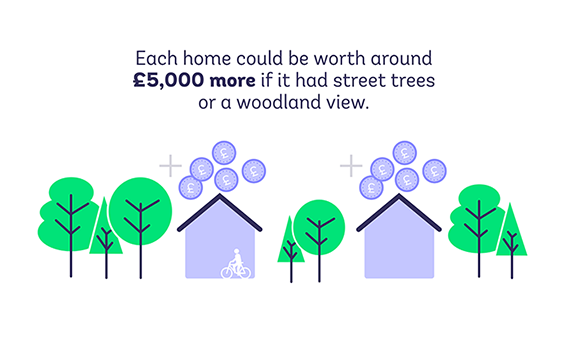 Growth
Our environment has a dramatic and positive impact on our economy. Trees create attractive environments for business investment and development. They have a direct influence on property values. And they enhance the spaces and places that we want to visit, relocate to or work in.
The Northern Forest is playing its part in increasing prosperity and economic growth across the north of England, and helping support a green recovery.
Breathe
The Royal College of Physicians has estimated that air pollution causes around 40,000 premature deaths every year. In cities like Manchester, Chester, Liverpool, Sheffield, Hull and Leeds, airborne pollution comes largely from traffic. This pollution affects everyone but is particularly dangerous for unborn babies, toddlers, the elderly and people with long-term health conditions.
Trees can clean the air, cool the temperature, quieten the noise and lighten your mood. The Northern Forest means more trees – and more trees mean better health.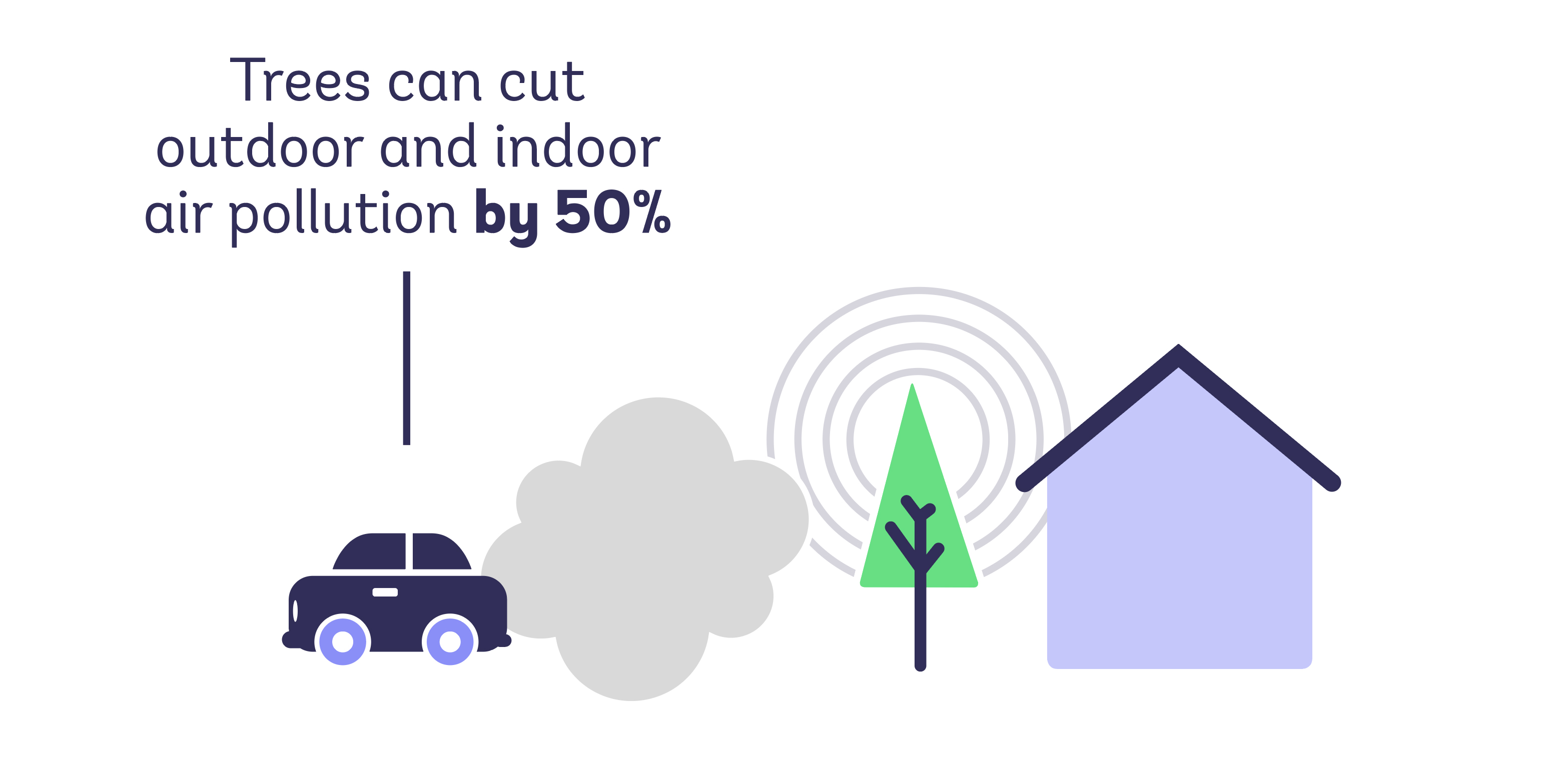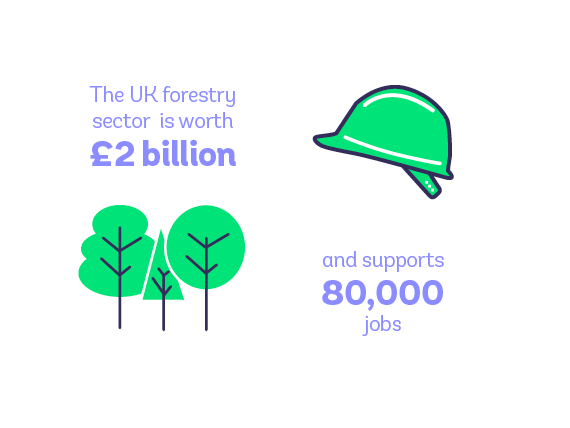 Resources
Wood is a pivotal resource – both now and in the future. Trees can create beautiful buildings, be a source of renewable energy, and underpin many thousands of jobs.
In England alone, the forestry sector is worth £2 billion to the UK economy every year. It also supports around 80,000 jobs. That's everything from growing trees to running sawmills and timber processing plants, the contractors who maintain, harvest and buy the timber, and the work of woodland owners and estate managers.
All in all, the Northern Forest is creating an essential resource.